Do you want an easier wooden go-cart to make? Want a more fun and friendly cart to drive, with a Steering wheel? People have emailed in asking these questions, so I dug out an old set of cart plans and revamped them. Below is an image of the wooden cart you can build. The plans for this are all finished and available now.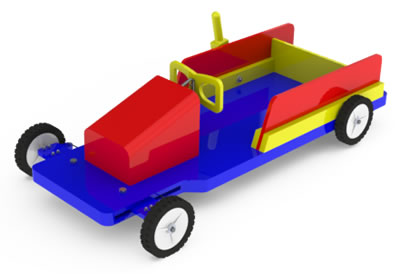 A sample page of the plans can be seen below. To download and obtain all 10 detailed Drawings, head to the kartbuilding.net website.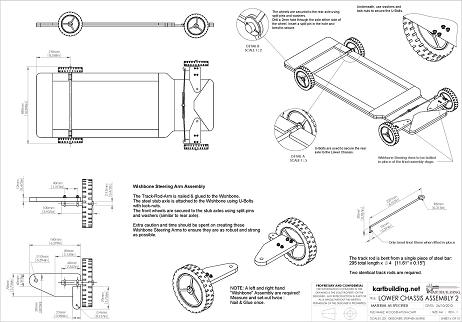 Head to the Complete Kartbuilding Website to get these free wooden cart plans where you can download and print all the drawings. Link ->
If you have any comments or feedback it would be great to hear them. Send an email to

 or leave a comment here.