Archive for the 'Kart Plans' Category
Page 2 of 2
---
---
Apologies for not blogging here in quite a while. Behind the scenes more plans and material is been made. Below is a preview of plans for an off-road kart currently being drawn up. Full cutting lists and bills of materials will be created covering all aspects of building the off-road kart, using commonly available materials and parts. For example, for the seat below, which is a modified plastic chair with side reinforcements and padding, will be fully descibed with details on how to adapt it to suit. The wheels shown below are from a wheelbarrow! The idea of these kart plans is to provide details and information on making a low-cost, low-budget kart.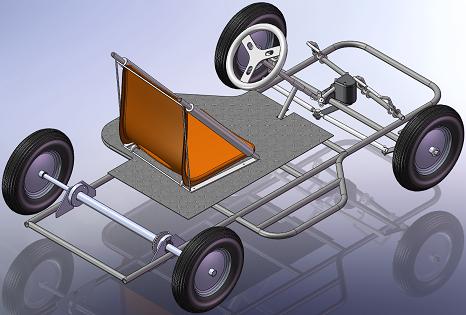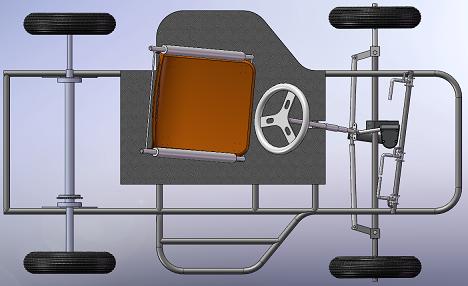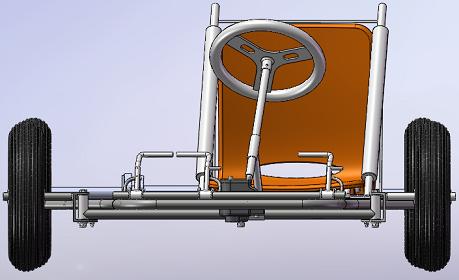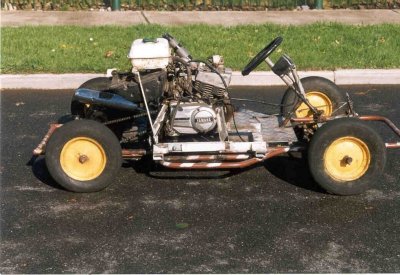 The plans being drawn will contain all the details and information of the the above kart (photo). It will be a few months however before the all the plans, details and information is fully completed for the above kart, so check back soon. If you have any ideas on what should be included in the Plans for this Off-Road Kart, please get in touch and let us know.

Stay tuned!

The CIA (Commission Internationale de Karting) is the specialised Karting commission of the FIA, the governing body of world Motor Sport. The CIA oversees Karting safety in conjunction with the FIA and with a Research Group exclusively dedicated to Karting.
The CIA publish Technical Regulations for Karting, which includes detailed Drawings and specifications. In their most recent publication (2007), detailed drawings showing measurements and designs for Kart chassis are included.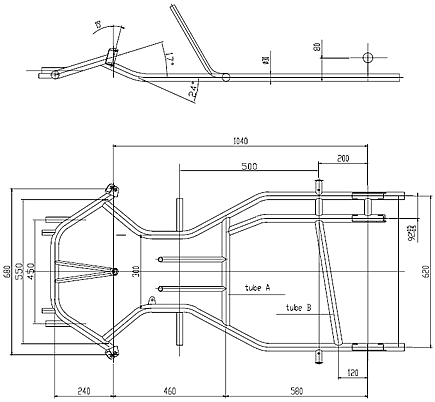 The drawing above shows actual sizes (metric also!!) of Karts and provide an excellent guide to building a Kart complete to regulation!! Many people, including myself develop free kart plans, and overlook the wealth of information and diagrams offered by Karting Authorities such as the CIA.
Original Reference Hyperlink to CIA's 2007 Technical Regulations
Saved local copy of the CIA_2007_Technical_Kart_Regulations
Some more Drawings from the above Technical Regulations can be seen below: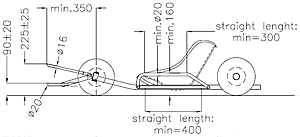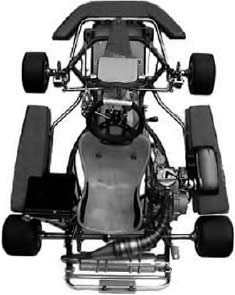 ---
---